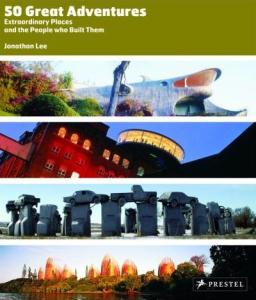 50 Great Adventures. Extraordinary Places and the People who Built Them
Jonathan Lee
2005, Prestel, illustrated edition. Auflage
Taschenbuch
192 Seiten
970 g
ISBN: 9783791334349
Zustand: gebraucht, sehr gut
Mängelexemplar, ungelesen
Architecture meets biography, and also meets travel guide in this highly personal exploration of some of the world's most provocative, revealing and beautifully built structures. Jonathan Lee travelled the world and found some truly extraordinary man-made places, from stunning mansions, subterranean auditoria, hotels and churches to bizarre houses and a breathtaking sports ground. He was particularly interested in places that blur the boundary between people and nature.
Bestell-Nr.: 9773

Preis: 9,95 €
incl. MwSt.
zzgl.
Versandkosten
innerhalb Deutschlands 1,99 €
Lieferzeit 3-5 Werktage
noch'n Tipp?